If you've been watching the news lately, you may have heard a thing or two about Atlanta traffic. Recently ranked 8th worst in the world, it was hard to imagine the daily commute getting much worse for Atlantans…until last week.
Some cities have earthquakes to worry about, others hurricanes, but, in Atlanta, our mayhem tends to show it's pain on our roadways—whether a little "confederate confetti" or the interstate bursting into flames and burning to the ground.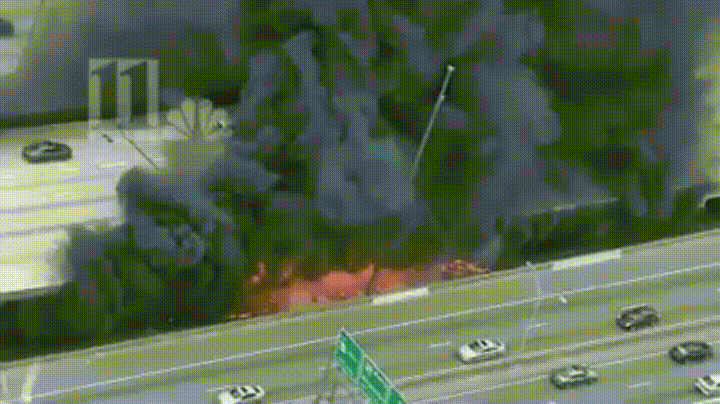 If I-85 in flames reminds you of your marketing department, you aren't alone.
Marketing mayhem, as we call it, is lurking in every corner and can appear in many forms— from managing capacity to delivering a consistent brand message to measuring return on marketing investment. Sometimes mayhem is a necessary evil but if these issues are left unresolved, they will become crippling (and eventually break down) as the complexity of meeting customer expectations increases.
Aiming to better understand the current state of mayhem in marketing departments, TopRight partnered with Aprimo and conducted a survey of marketing operations leaders. What systems do marketers have in place? What challenges are they facing? What are the success factors to overcome the pains of complexity?
One thing that was made clear is that marketing has become too complex for there not to be a technology solution in place.
While you'll have to wait for the full research to be released, here are 5 highlights from the survey results.
Of the marketers surveyed who were utilizing a marketing operations solution:
54 percent of marketers felt they have eliminated silos and formed a centralized marketing view
A whopping 80 percent felt they could easily justify the budget they needed to execute on their marketing plans
Two-thirds indicated they have an efficient creative review and approval process
58 percent felt that brand consistency wasn't a challenge in channel and partner marketing programs
60 percent felt that ROMI is a significant challenge and needs to be prioritized
It's imperative for marketing operations to take control of the chaos and getting aligned internally. Organizations must take an agile approach to marketing and have a deep understanding of the 5 essential activities to manage marketing mayhem: plan, spend, create, distribute, perform.
Get inspired to take control of the chaos in your marketing team with these helpful resources:
Sign up for early access the Marketing Mayhem research and white paper, which will be released in coming weeks, using the form on this page.
This post originally appeared on the Top Right Partners blog.
About the Author

Follow on Twitter Follow on Linkedin Visit Website